Book a Video Session
Why Book a Video Session?
Our priority has always been to engage you in as many ways possible. If we can't be where you are physically, our goal is to minimally bridge that gap digitally - that's why we've created a new function for you to book a video session with us.
Whether you'd like to get a closer look at the product, have the functions explained to you or understand stock availability, simply book a session with us to find out more.
How It Works
Step 1
Select any one of our products that you're interested in learning more about and click on the 'Book a Video Session' section on the right.
Step 2
Once you click on "Select Time", you'll be prompted to enter a date & time for your appointment.
Step 3
Select a day & time most convenient to you from the available time slots and hit "Confirm".
Step 4
Enter your name and e-mail and any one else you want to invite, as well as some quick notes to help us prepare the meeting! Then hit "Schedule Event" to lock it in.
Step 5
You're all set! Your Video Session is confirmed, where one of our team members will showcase your selected product.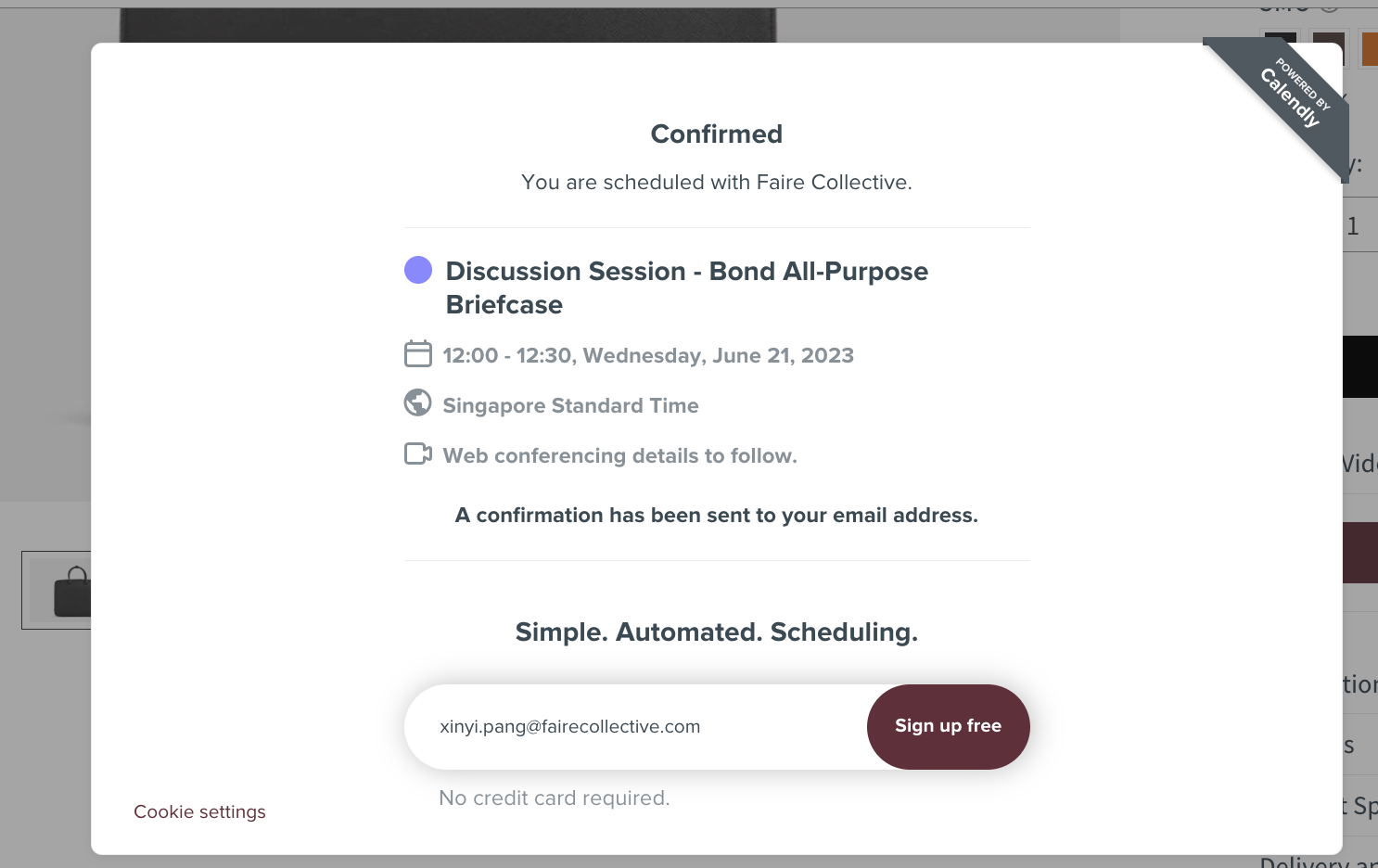 Or you can Book a Video Session with us here.
Alternatively, you can also schedule a time via the form below, please enter your name, email and products interested and one of our representatives will coordinate with you.